Do you want to sound more French?

Yes?? Then you're in the right place.
It all starts with being able to recognize and pronounce the
French sounds
which can
seem so confusing and difficult to say
!
Well, they're not.
I am going to unlock the mystery of French pronunciation, so you can
read easily and speak French with confidence
,
EVEN IF YOU
are a hard-working entrepreneur, busy mom or traveling enthusiast and
have very little time
.
Bonjour! My name is Catherine.

Welcome to The Keys to French Pronunciation, the Essentials Edition! I'm so thrilled to introduce you to my new course! 


Think of it as a lighter version of my original pronunciation course, a fast and easy pronunciation course for busy people.



You won't miss a thing: all the vowels are there, as well as the different letter combinations, the "dreaded 'R'", the silent letters and so on.
The proof is that I give you the same little game that you got in my original course to help you measure your progress.

I expect you to achieve the same results, faster.

When you finish, you're going to be one step closer to sounding more French.

I can't wait to see you inside!

In this course, The Keys to French Pronunciation: Essentials Edition, I will help you master French pronunciation!

French pronunciation is codified and pretty consistent. I am going to teach you how to identify the sounds and all the combinations of letters. Simply, naturally, the way French people learn it.

No need to know the International Phonetic Alphabet. I simplified the process for you.

You can master the French sounds in just a few hours, not years.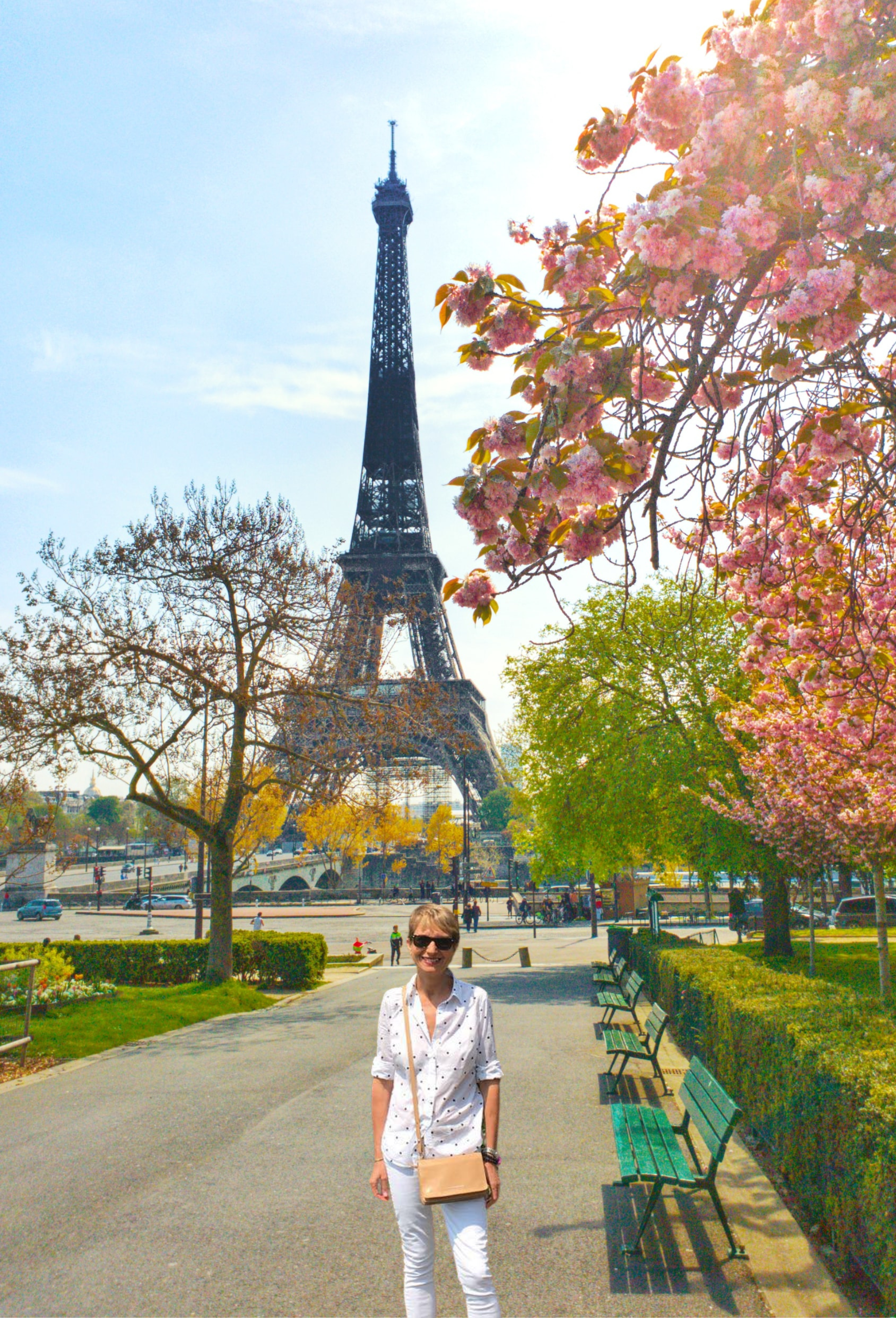 Meet the Instructor


Bonjour, my name is Catherine, and I am the founder of Speak like a Parisian, a company that teaches French through tutoring and educational materials.

I have 6000+ hours of experience teaching French. I am a French native teacher from Paris.
I was born, grew up, and received all of my education in the Paris region.
Then I lived in Paris for 20 years before moving to the United States with my family.
I am familiar with the frustration and discouragement that come with learning a new language.
I went through all of this when I came to the US without speaking English.
I learned the hard way without guidance -- it took forever -- and I don't want you to have to go through the same thing. :))
Let me help you become confident when speaking French. 🇫🇷




Here are a few testimonials from people who did my original course:


"I learned French for the first time when I was in university about ten years ago. After that, I tried several learning materials to improve my pronunciation. But this self-paced course is the best I have ever found online." – S. X.
"What a great training! Really enjoy how you break down the basics. This will certainly help reinforce what I already know. The videos and voice recordings are fantastic! Very excited to continue learning." -- J. P.
"I'm just at the beginning, but already I find the audios very helpful in learning French pronunciation of letters and words. This is a great way to make learning French fun and easy! Thank you!" -- C. E.
"I love the simplicity of it. My friend said that my pronunciation greatly improved." -- K. H.
"I like how interactive it is." -- B. C.
"Everything in one place, all the materials in one place, nothing like it on the market." - C. G.
"It is very helpful to go through the pronunciations of the vowels because I have some trouble with a few of them. After completing the module, I find myself correcting myself when I speak and pronounce words incorrectly." -- L. M.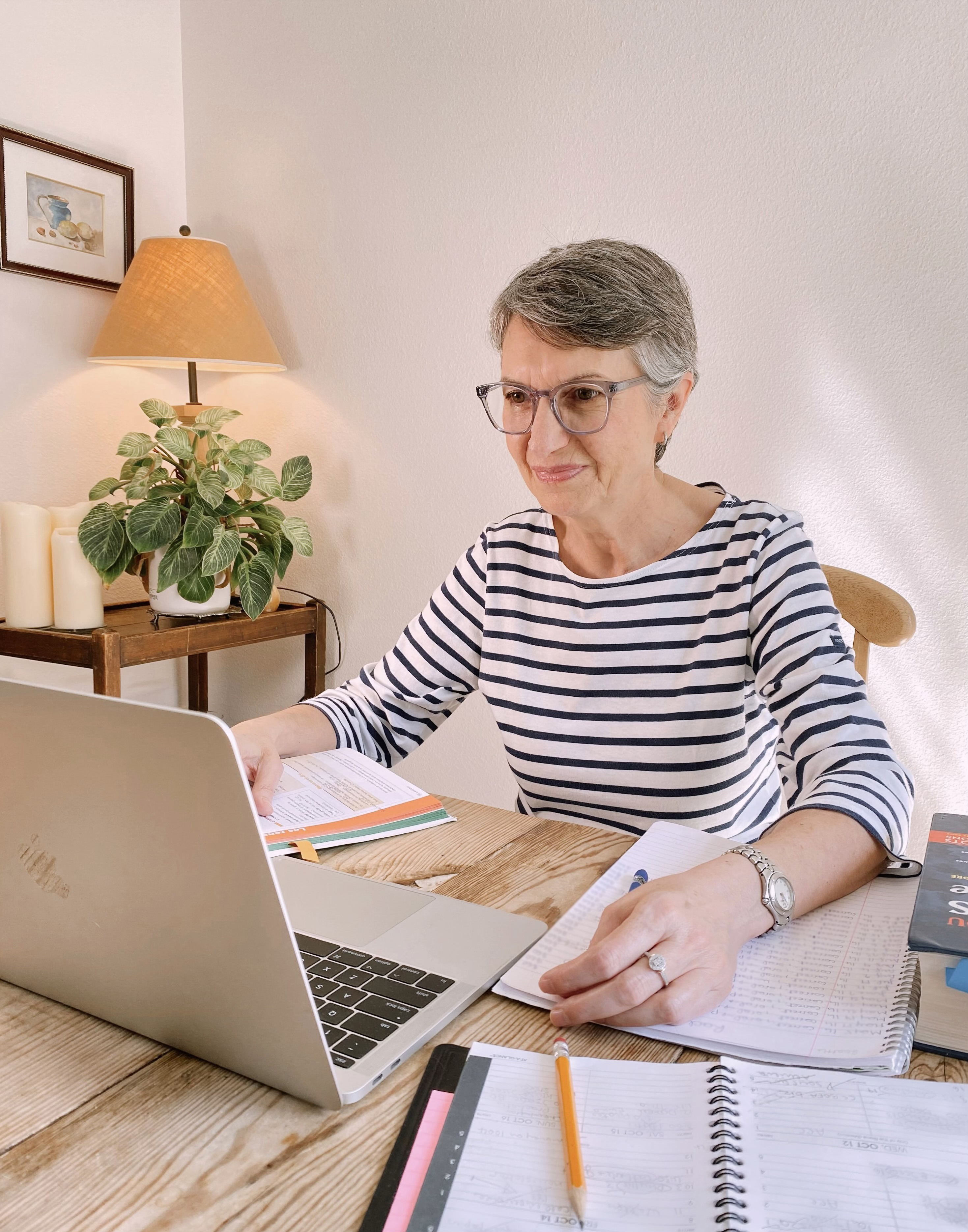 Speak French with confidence.

Imagine if you could read the words on the menu and give your order to the waiter confidently, imagine if you could ask for directions with confidence or make a reservation on the phone at the restaurant of your dreams somewhere in France, without fear.
Imagine the joy of picking out words in your favorite French songs or your favorite French series.


It's possible with The Keys to French Pronunciation: Essentials Edition.
You will be able to identify the sounds and all the combinations of letters and know how to pronounce them. You'll also know better than to pronounce the silent letters in a word.

What you will get in this course:

🇫🇷 50+ short video lessons
🇫🇷 385 examples
🇫🇷 175+ short exercises with audio
🇫🇷  5 downloadable workbooks
🇫🇷 24 games

FAQs
Who is this course for?
This course will give beginners a strong foundation for the beginning of their French journey. This is also a great course for all intermediate students who still have doubts on their French pronunciation.
What is the difference between this pronunciation course and the other The Keys to French Pronunciation course?
This course is meant for busy people, to help you get fast results on your French pronunciation.
The other course is for people who want a more comprehensive understanding of the French language and has over 1000 examples.
Both courses will help you sound more French!
What if I don't speak any French at all?
No worries at all. All of the instructions are in English to help ensure you fully understand the information in this course.
When does the course start and finish?
The course starts as soon as you enroll and ends when you have gained confidence in your French pronunciation! It is a completely self-paced online course -- you decide when you start and when you finish.
How often should I work on this course?
I recommend working on this course 15 minutes a day, every day. If this is not possible, try to do it as regularly as you can. The more consistently you can work on it, the more you will get out of it.

How long do I have access to the course?
How does lifetime access sound? After enrolling, you have unlimited access to this course for as long as you like -- across any and all devices you own.
You can also use this course as a reference and come back to it as many times as you like.
What if I am unhappy with the course?
We would never want you to be unhappy! If you are not satisfied, please contact us within the first 30 days after your purchase at [email protected], and we will try to resolve it for you. If you are still not satisfied, we will give you a full refund.
Still have questions?
Please e-mail us at [email protected], and we would be happy to help you figure out if this is the right course for you.


Check your inbox to confirm your subscription